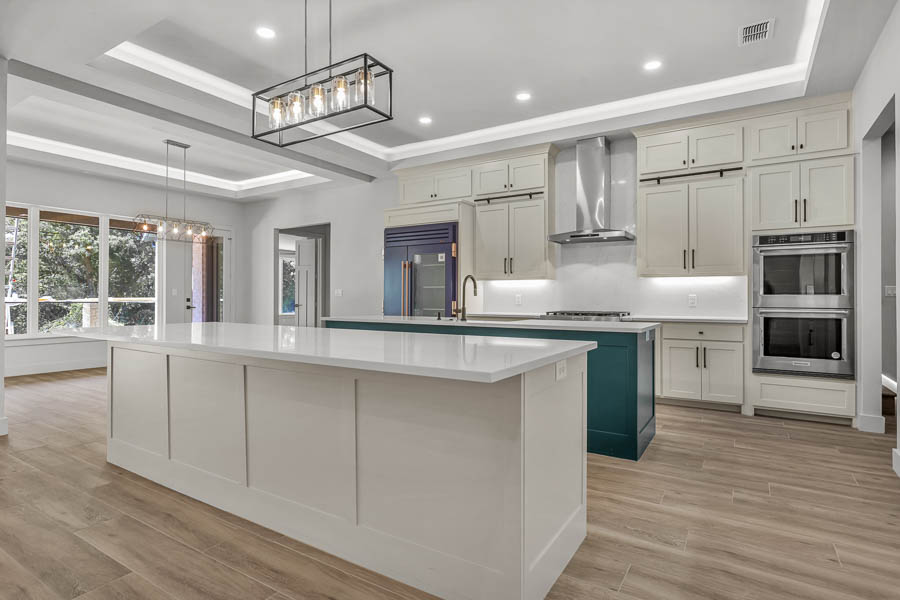 Combing your dreams and our expertise for the perfect home.
Cornerstone Homes is a collection of experienced, talented and honest home building professionals who care about our customers and our trade.  We use our industry experience and connections to build beautiful homes while providing unparalleled service to our customers.
The four managers of Cornerstone Homes have a collective 100 years of experience and know what "the customer comes first" truly means.  And we are proud to have the kind of sound financial backing that is critical for homeowners' service after the sale.
Matt has 29 years of experience in home building industry. His career spans from valuation, feasibility,
and construction, to acquisition, private lending, and finance.  Cornerstone Homes is the culmination of
a life spent in home building, locally and nationwide.
His love of home building stems from the creativity of design, the need for of a wide array of skills to execute the vision well, and the diversity of people that must come together for new home building to succeed. His focus is to provide customers with a great experience during the sale, the construction process, and after they move in.
One of Matt's businesses allows him to see new home construction projects across the country, and beautiful homes and the latest practical design trends are a passion of his. He and his talented wife, Laura, raised 6 fabulous kids. He is a native of Dallas and he graduated from the University of Texas at Austin. He also holds a Texas real estate brokers license.
Stacey grew up in the Park Cities and graduated from the University of Texas at Dallas. She raised 4 amazing kids and they and their growing families are her greatest joy. Stacey has spent a lifetime in the new home construction business. First with her father, Architect and NARI co-founder Ken Murphy, she created the Certified Remodeler Certification and earned the designation herself. Later she grew with Lakehurst Custom Homes and Blaylock Land Development in Fairview. She continued building her
career with T2 Construction, Scarlett Custom Homes, and Euro Design Build. She came to Cornerstone with a vast understanding of the industry and is a talented member of the team.
When she's not taking care of the numbers and vendors and trades at Cornerstone or volunteering around the city, Captain Stacey can be found boating on Lake Texoma.
Kenneth Bardsley
CONSTRUCTION SUPERINTENDENT
Kenneth grew up in Utah, until love brought him to Texas. He's been married to his wonderful wife, Denise, for 29 years and they've raised 3 awesome sons in Arp, Texas. In college, Kenneth studied computer-aided graphics and engineering, with a focus on Architecture. After marrying and moving to Texas, Kenneth worked for years with Denise's family in the event and equipment rental business on the largest nationwide stages, including the 2001 Olympics!
For the last 14 years, Kenneth has worked in the Cascades. For 12 years with the Cascades organization, first as the building engineer as the clubhouse construction began, and later as the club manager. Kenneth has been in the neighborhood since inception, before the condos or the clubhouse, and he's watched the neighborhood grow and flourish. For the past 3 years, he's embraced his love of architecture and construction as the construction superintendent for Cornerstone Homes.
To his sons, he reminds them of this: "They think I'm lucky because of the blessings in our lives. I remind them that I'm not lucky, I'm willing to work hard. Blessings come from working hard."
Andrea Choate
PURCHASING, DESIGN, LOGISTICS, SALES AND MARKETING
Andrea grew up on a constructions site. Literally. Raised in Norman Ok, Andrea learned all she could about the family business from her Dad, who was in large scale commercial construction. Before she earned her Bachelor of Science degree in Construction Management, she was renovating historic homes and finishing out upscale salons in the shopping centers her Dad built. After college came the military installation contracts, which taught her discipline, bulk purchasing, logistics and code compliance. Venturing out from working with her Dad, she joined the Rex Group (RG). "We did professional installation for sports arenas and multifamily", she notes. Andrea brings a fully loaded arsenal to her position at Cornerstone.
Andrea and Casey were high school sweethearts and have been married for 22 years. They have 4 remarkable kids who are the lights of their lives. You're likely to meet Max, their youngest, as you work with her. They are an awesome team!
Andrea most enjoys helping people find their dream home, and she has an encyclopedic knowledge of the many facets of construction and vendor product lines. She works tirelessly to make our homes beautiful and to make the buyer client experience unforgettable.